New

this year: stay at our

camping
Campsites: 60m2 (9x7m of 10x6m) including 1 power connection
Sanitary facilities
Toilets
Shower
Dumpstation chemical toilet
Check-in & Check-out
Check-in: thursday 30 April from 15:00 o'clock
Check-out: monday 4 May till 10:00 o'clock
Location
Campsite Papendal Arnhem, near the track.
Conditions
Price: 95,-
1 car
It is not possible to rent 2 places next to each other. If you want to camp next to each other, make you arrive together. We advise you to collect outside Papendal at Carpoolplaats Planken Wambuis
Maximum of 6 persons
Official hotel | Hotel Papendal
This comfortable three and four-star hotel is located on the Papendal site. Within walking distance of the event grounds where the BMX Supercross takes places. The hotel consists of 151 rooms. Choose the room type that suits your wishes! Enjoy a delicious breakfast in our restaurant and completely unwind using our wellness facilities.
Hotel Papendal is beautifully located in the forested area of the Veluwe. Spend the night at our hotel and make it a complete weekend getaway! Visit the BMX Supercross, the Framed Festival and plan an extra day trip: hiking or cycling on the Veluwe or visit Burgers' Zoo with the entire family. A mini holiday. Full of adrenaline, great atmospheres and relaxation. We'd love to welcome you!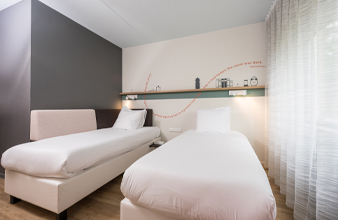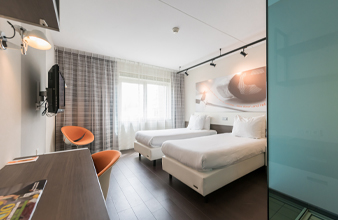 More information about Hotel Papendal can be found at Papendal.com
Hotel Papendal
Papendallaan 3
6816 VD Arnhem
+31 (0)26 483 7911
Hotel@papendal.nl
Preferred Hotel
Bilderberg Hotels
Hotel de Bilderberg and Bilderberg Hotel De Buunderkamp are nearby Papendal and located in one of the greenest areas of the Netherlands. To find out more or make a reservation, click on the locations below.